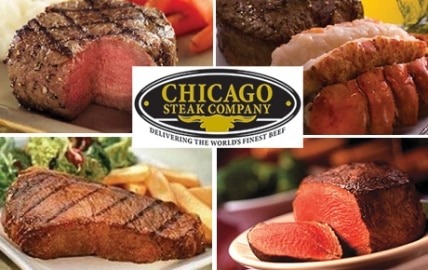 Prepared For The Ultimate Steak Experience:
Try Chicago Steak Companies Steaks Products
Are you interested in only the finest grade of steak? Then look no further then true USDA Prime steaks. The marbling of these steaks is superior and will melt into the steak while cooking it to truly create the ultimate taste. A lot of companies out there are selling steaks that are on their "own grading system" or that are "prime" but they do not show the true logo of USDA Prime which is the best.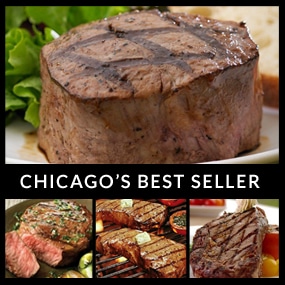 Be prepared to spend a little extra, lower quality meat will give you a lower quality price but is also not as healthy and nutritious and it may not have been inspected as properly. For example, fast food only includes a portion of real meat and is only legally required to have a certain percentage and the rest can be man made… there is no way that this is good for you or your taste buds! We want to bring this to the light as we focus in on high-quality products only, this is Always Eat Good right?!?! Anyways we want you to start asking questions such as: Where was this meat produced? What inspections have taken place? And perhaps most importantly, what grade is it? If you don't know the grade or they don't tell you up-front it is likely second grade and that includes the super market!
We recommend trying Chicago Steak Company's products which are superior to all of the others out there that we have tried. Whether the T-Bone or New York Strip, even Filet Mignon as the highest quality of all, you need to get the true Prime, and we mean USDA Prime product, to get the full experience. Let us know your favorite cuts and styles of Steak in the comments along with what steaks you would pick out from Chicago Steak Company! Maybe they will read this and grant you a wish or a discount so don't forget to join in on the conversation.