This Gluten Free, Vegan Chile-Roasted Tofu Lettuce Wraps Recipe fills the tummies of 4 people.
My family lovessss this Gluten Free, Vegan Chile-Roasted Tofu Lettuce Wraps Recipe! I make a ton of them and serve it for those meals in between your meals, like a snack. The prep time for this meal is 20 min. and the cook time is only 25 minutes of active cook time and 45 minutes of inactive time.
Video Overview
Ingredients below to make the Chile-Roasted Tofu:
1 – 14 oz. block of extra firm tofu (pressed for at least 1 hour)
¼ cup of orange juice
1  tbsp. of coconut oil, melted
1 tbsp. of ancho chile powder
2 tsp. of maple syrup
½ tsp. of garlic powder
2 pinches of cayenne pepper
½ tsp. of salt
Ingredients below to make the Lemon Tahini Sauce:   
½ cup of gluten free tahini
¼ cup of unsweetened non dairy milk
3 tbsp. of lemon juice
2 tbsp. of maple syrup
1 tbsp. of liquid aminos (or gluten-free tamari; use coconut aminos to be soy-free)
½ tsp. of ground ginger
¼ tsp. of garlic powder
Ingredients below to make the Lettuce Wraps:   
1 large or 2 small heads of butter lettuce, cut at the head and separate into individual leaves.
Lemon Tahini Sauce  (see ingredients above)
1 lg. carrot, peeled and grated
½ of a red bell pepper, sliced into long, thin slivers
15 to 20 chives, trimmed
White or black sesame seeds
Instructions below to make this Gluten Free, Vegan Chile-Roasted Tofu Lettuce Wraps Recipe:
You'll want to start by making the tofu by slicing the tofu horizontally creating two flat sheets. Then, cut up both sheets into ½ inch tofu cubes.
Next, combine the orange juice, ancho chile powder,  garlic powder, coconut oil, maple syrup, cayenne pepper, and salt in a shallow baking dish. Add in the tofu cubes and move around until tofu is coated well. Then let marinate for approximately 20 minutes, moving around to recoat every five minutes or so.
Preheat your oven to 400°F. Line your baking sheet with some parchment paper and spread out the tofu on the baking sheet. Bake for 25 minutes, or until the edges of the tofu are crispy and browned. Flip once halfway through to make sure the tofu is being cooked evenly. Then, remove from the oven.
Next, to make the tahini sauce, combine all of the ingredients for the sauce in a small bowl and use a fork to stir until smooth. Place in refrigerator until you're ready to serve. The sauce will thicken a bit.
To serve your tofu wraps, fill one of your lettuce leaves with a large spoonful of the tofu. Drizzle with the tahini sauce that you placed in the refrigerator. Top it all off with a couple thin slices of carrot, a couple of thin slices of red bell pepper, and 1-2 chives. Lastly, sprinkle with the sesame seeds.
I hope your family loves this vegan tofu wraps as much as mine! <3
Find more recipes here. You can also find more vegetarian and vegan recipes here.
Summary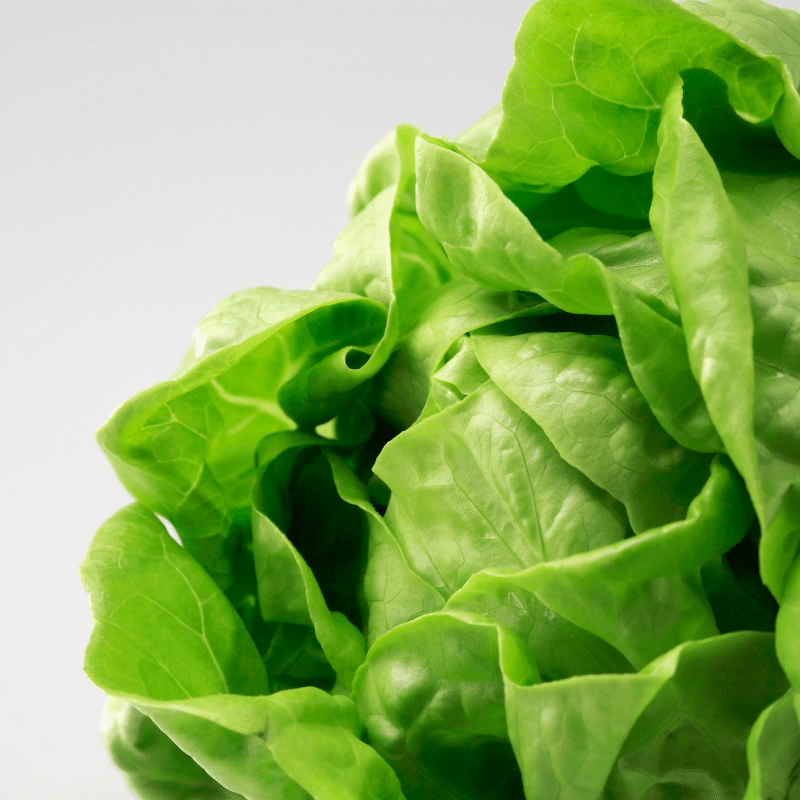 Recipe Name
Gluten Free, Vegan Chile-Roasted Tofu Lettuce Wraps Recipe
Author Name
Published On
Preparation Time
Cook Time
Total Time
Rating





Based on 1 Review(s)