This Gluten Free Tea Sandwich Recipe makes 16 sandwiches.
These gluten free tea sandwiches are perfect if you're having some company over, special occasions, tea parties, high tea, afternoon tea, etc.! The best part about this recipe is that it's missing common ingredients that people tend to be allergic to. These gluten free tea sandwiches are also vegan. The prep time for this meal is only 5 min. and the cook time is 15 minutes.
Video Overview
Ingredients below to make the Gluten Free Tea Sandwich Recipe:  
2 avocados
2 tsp. of lemon juice
½ of a cup of hearts of palm, finely chopped
Salt & pepper to taste
8 vegan and gluten free bread slices
2 tbsp. of fresh parsley, chopped
1 cup of radishes, sliced thin
Instructions below to make the Gluten Free Tea Sandwich Recipe:  
Drizzle olive oil in frying pan and very lightly toast your gluten free bread. By lightly toasting your bread, it will keep a better consistency, longer. Depending on the type of gluten free bread that you choose, it can be difficult to maintain. Some bread comes very hard. Try finding Udis brands or other fluffy loafs. You can also make your own bread! Check out this awesome gluten free bread recipe here.
Scoop out the avocados and discard the skin and pit. Place avocado in  a medium sized bowl and mash until just about smooth. Add the 2 tsp of lemon juice, ½  cup of the finely chopped hearts of palm, salt, and pepper.
Use the avocado mixture to spread onto four bread slices. Next, add a sprinkle of parsley and then top with the thinly sliced radishes. Simply place another bread slice on top.
Using a bread knife, cut all of the crusts off of each sandwich. Next, slice your sandwiches into four triangles or squares. Serve right away for the best taste or refrigerate your sandwiches o more than 3 hours before serving them.
You can find more vegan and gluten free recipes here!
Enjoy!
Summary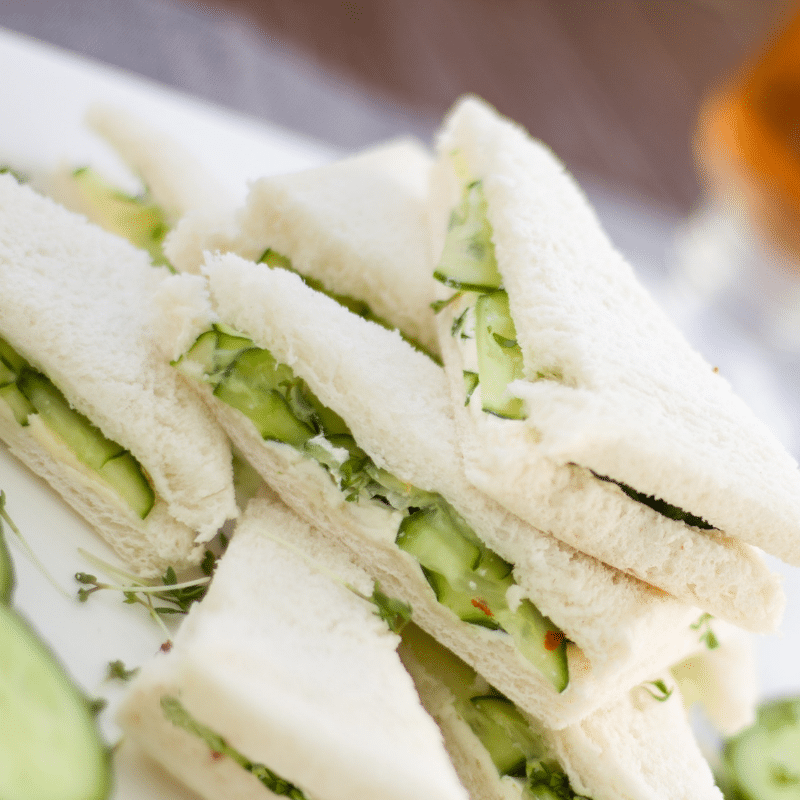 Recipe Name
Gluten Free Tea Sandwich Recipe
Author Name
Published On
Preparation Time
Cook Time
Total Time
Rating





Based on 3 Review(s)