This Vegan Nuggets Recipe makes 40 nuggets!
This vegan nugget recipe is a great alternative to chicken! The prep time for this meal is only 10 min. and the cook time is 30 minutes of active cook time and 30 minutes of inactive time (so plan ahead!).
Video Overview
Ingredients below to make the Vegan Nuggets Recipe:  
2 – 8 oz. packages of tempeh
3 cups of veggie broth
2 tbsp. of liquid aminos
1 tsp. of dried thyme
1 tsp. of dried marjoram
¾ cups of plain, unsweetened vegan yogurt
¼ cups of unsweetened vegan milk
3 tbsp. of gluten free tahini
½ tsp. of salt
½ tsp. of onion powder
½ tsp. of garlic powder
¼ tsp. of smoked paprika
1½ cups of gluten free, vegan panko bread crumbs
3 tbsp.of nutritional yeast
Olive oil spray
Ketchup or vegan BBQ sauce for dipping
Instructions below to make this Vegan Nuggets Recipe:  
Chop up each package of tempeh into 20 blocks, this will create 40 total vegn nuggets.
Next, in a large pot, combine the veggie broth, liquid aminos, thyme, and marjoram. Add in your blocks of tempeh in the pot and boil. Once it is boiling, reduce heat to a simmer for about 20 minutes. Then remove pot and drain (feel free to keep this veggie broth that you're draining for a near future recipe!). Set aside your tempeh to cool until it's cool enough to touch.
While your tempeh is cooling, mix together your vegan yogurt, vegan milk, gluten free tahini, salt, onion powder, garlic powder, and paprika in a shallow bowl. In a shallow bowl, mix together the bread crumbs and nutritional yeast.
Preheat your oven to 375°F . Use parchment paper to line your baking sheet.
Line up your bowls next to each other. Then, use one hand to dip a piece of your tempeh blocks in your yogurt mix and then your use your other hand to cover it in the bread crumbs until fully coated. Place covered nuggets on your baking sheet. Repeat.
Do a light spray of olive oil to spray the tops of all of the nuggets. Bake 12 min., flip them and spray olive oil again. Return to the oven for 12 minutes or until they are crispy and golden. Serve right away with your dipping sauces. Leftovers are typically good for 3 to 4 days.
Enjoy!
Summary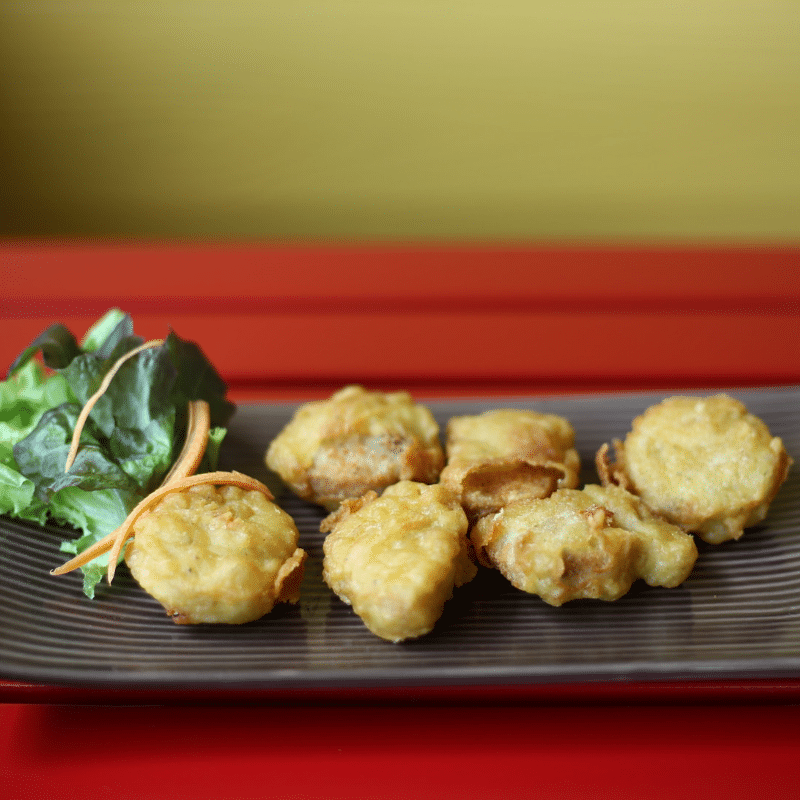 Recipe Name
Author Name
Published On
Preparation Time
Cook Time
Total Time
Rating





Based on 1 Review(s)